The Game Ball.Com

Preserving Victories Forever!

As the Head Football Coach at the University of Georgia for 25 years, Coach Vince Dooley amassed a career record of over 200 victories on the playing field, winning a National championship in 1980 and six Southeastern Conference Championships.    While an Athletic Director for UGA, Coach Dooley's teams won 75 SEC Championships and twenty National  Championships.   In the history of Georgia athletics, there's been no one more instrumental in the building and ongoing success of the program than Coach Vince Dooley.

Now you have a chance to own a truly limited edition keepsake of the Dooley years.  The Vince Dooley Career Accomplishment Autograph Football puts all the vital stats of Coach Dooley onto a split leather football, embossed with the Georgia "G" logo.  Limited to a total of 500 footballs, each one is numbered and personally autographed by the Coach, Vince Dooley.  

The front panel of the Dooley football contains the Georgia logo, Coach Dooley's SEC and National Championship years and his Coach of the Year award listings. Plus, centered for presentation, is Coach Dooley's personal autograph! 

The back panel lists Coach Dooley's career record, Halls of Fame Memberships and the bowl games he directed the Bulldogs through while Head Football Coach.

Priced at only $99.95, this commemorative football, each individually numbered and personally autographed by Coach Dooley, is strictly limited to 500 pieces and will surely sell out prior to distribution.   Each ball comes packaged in a gift box with Certificate of Authenticity and photo of Coach Dooley during the autograph session.. 

Unique Georgia Collectible!  Limited Edition!

The Coach Vince Dooley Career Achievement Autograph Football!

Own a piece of the legend!  Less than 100 remain!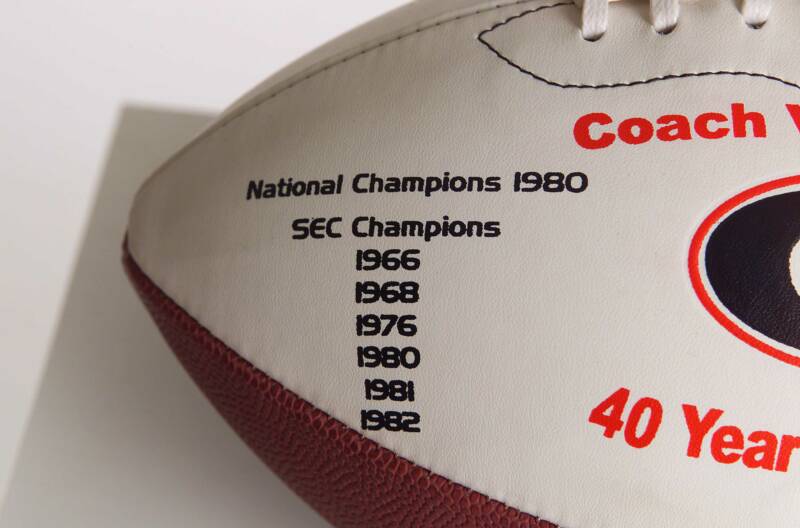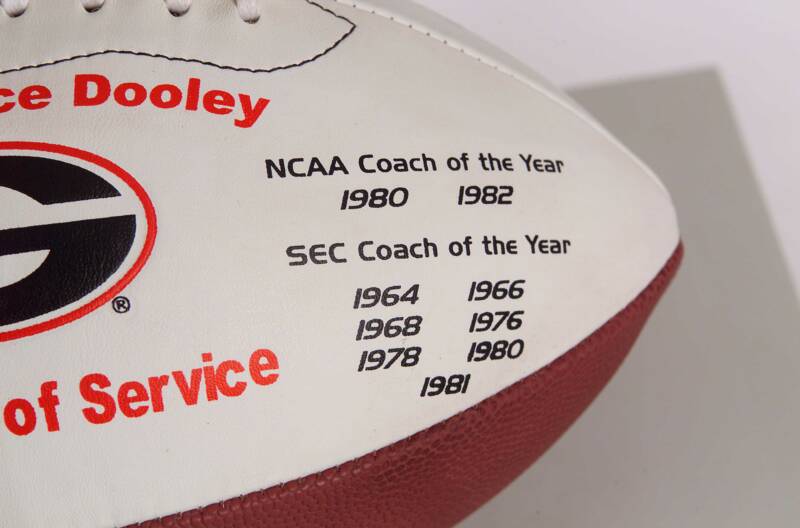 The Vince Dooley Commemorative Career Football honors one of the greatest coaches to walk the sidelines.  Sporting the UGA logo on the front (officially licensed), this real leather football proudly displays Coach Dooley's six Southeastern Conference Football Championships on the left front side of the ball. 

Coach Dooley's personal autograph will be prominently displayed just below the familiar "G" logo on the front, for all to see.

On the right side are Coach Dooley's NCAA and SEC Coach of the Year honors, totaling nine seasons out of 25!

A quality piece, you'll enjoy this ball for many years! 

The rear of the ball highlights Coach Dooley's 19 bowl appearances, incuding year of participation and his Halls of Fame Memberships.  The Center of the ball proudly proclaims Coach Dooley's career won/loss record...still one of the best around!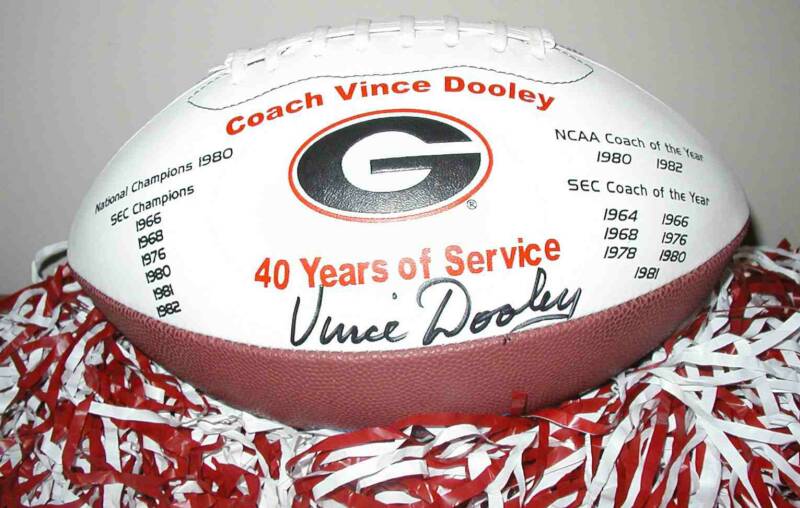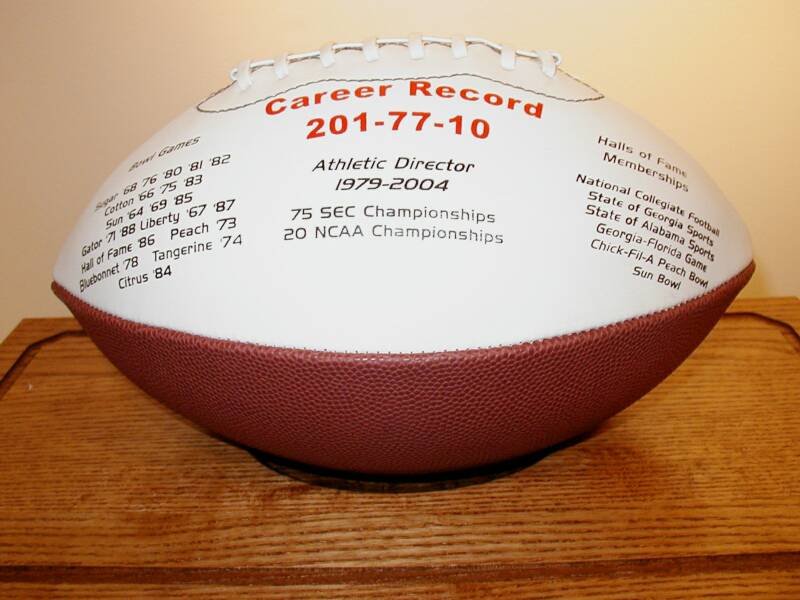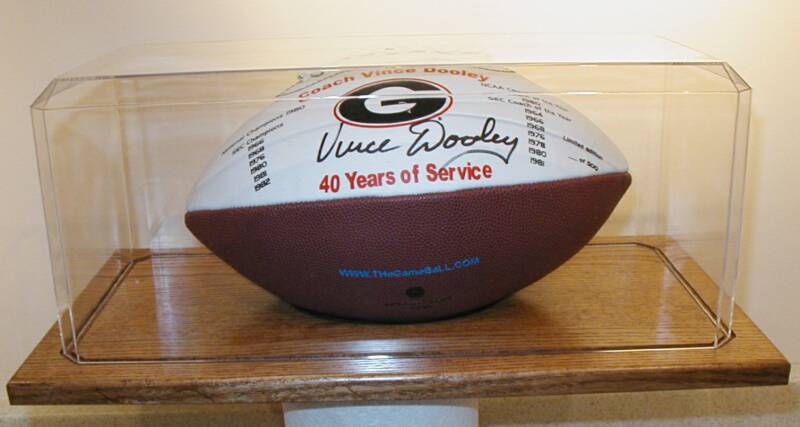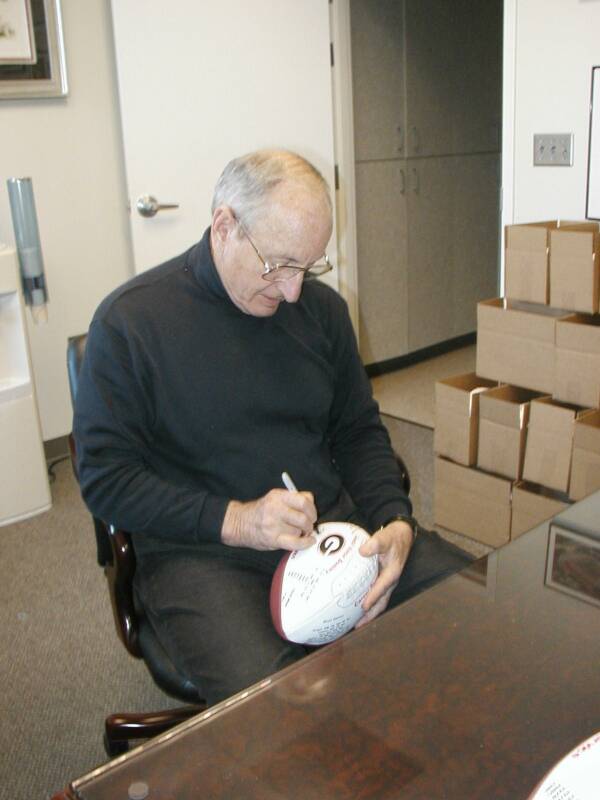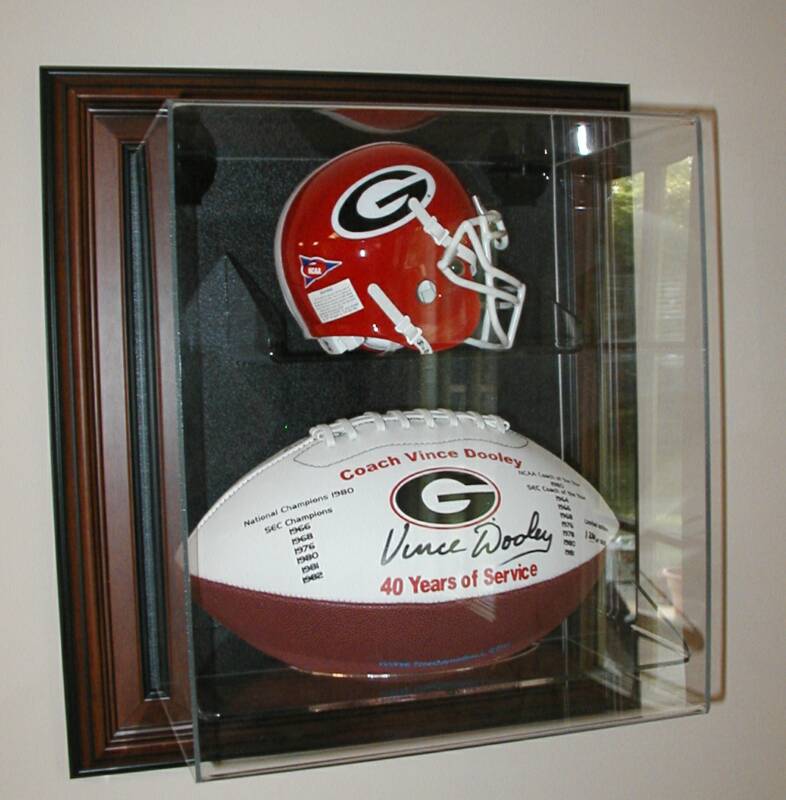 The Ultimate Bulldog Collectible! 

Autographed Vince Dooley football,

numbered under 100, mini Georgia

helmet encased in our "CASE UP" display that mounts on a wall.   Beautifully displays your ball and

protects from dust with the clear acrylic cover.   $299.99.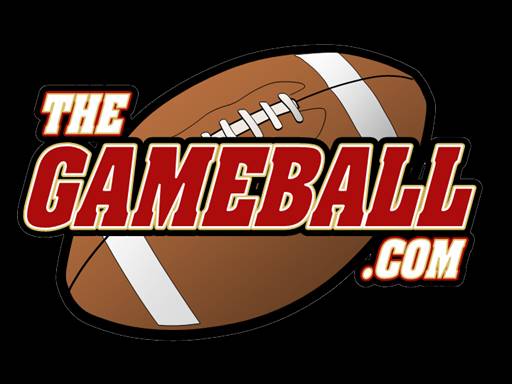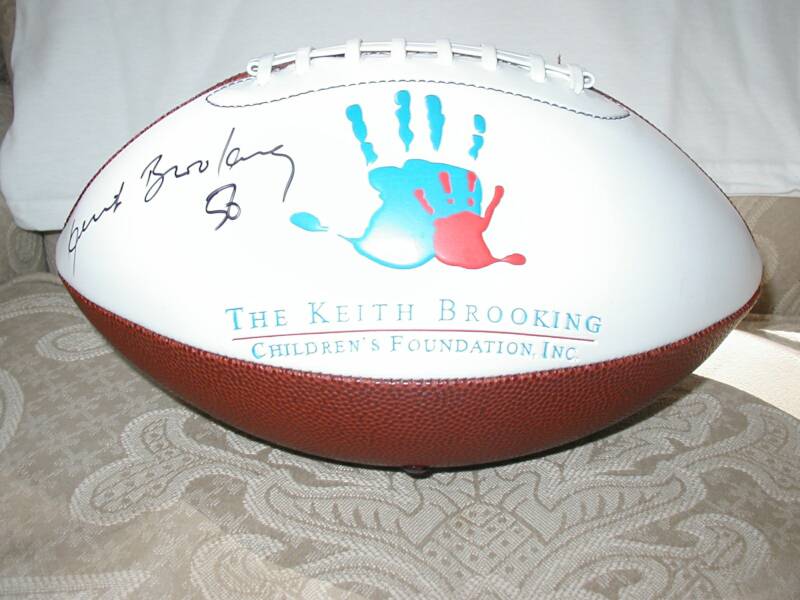 Now Available!!!!

Limited Edition, Autographed Keith Brooking Children's Foundation regulation size football.  Autographed by All Pro Linebacker Keith Brooking.  HIgh quality synthetic leather w/autograph panel.  Embossed (not printed) with logo for lasting beauty!  Proceeds benefit the Keith Brooking Children's Foundation, supporting foster children in the Atlanta metro area!  Only $49.99 plus shipping.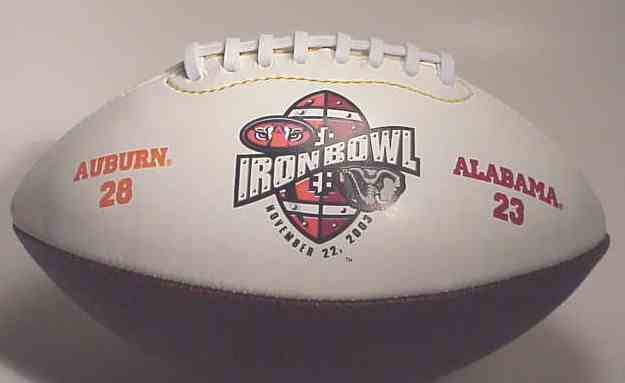 2003 Iron Bowl Score "Junior" Football

Clearance Special  $9.99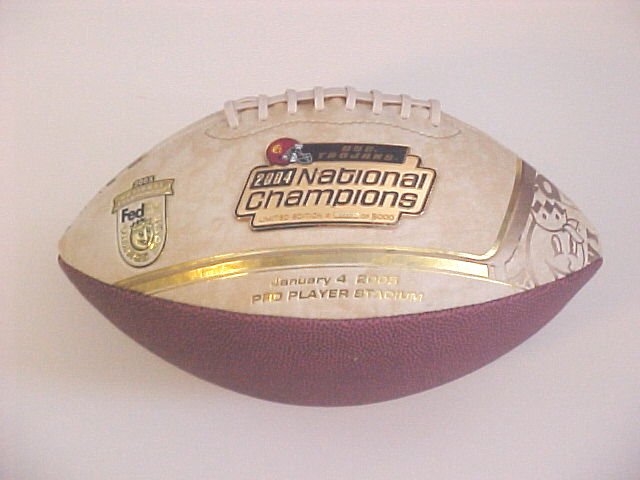 2004 USC Nat'l Champs Football -- Limited Edition

$49.99

GameBall Single Autograph Panel Football

Perfect for autographs!  $19.99

Includes this beautiful wood base display case!