The Game Ball.Com

Preserving Victories Forever!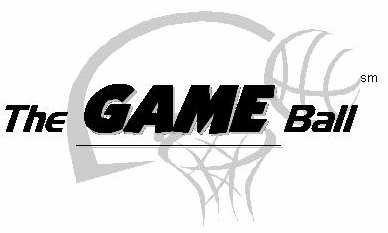 USC Trojans BCS National Championship

Commemorative Game Ball

The Game Ball.Com

Preserving victories forever!

An awsome showing of offensive execution and defensive domination!  The 2004 University of Southern California Trojans showed the country why they are National Champs with a total whipping of Number Two Oklahoma!    USC poured it on early and pulled away  late to preserve the Rose Bowl win...and a unified national title!

Now you can commemorate the 2004 Champions with this USC Trojan National Championship "Game Ball" - highlighting the past ten years of collegiate championship history!   This is a quality commemorative, officially licensed, football  with the graphics embossed on the ball for a dynamic presentation and lasting quality. A metallic medallion is implanted in the ball with the serial number of the ball.

These balls will ship the week of January 10, 2005....order yours today.  A limited edition, once these are gone, they're gone!  Only $49.95, plus shipping and handling.

Show your Trojan support for years to come!  Order your National Championship Game Ball today!


USC Game Ball Features.....

National Championship banner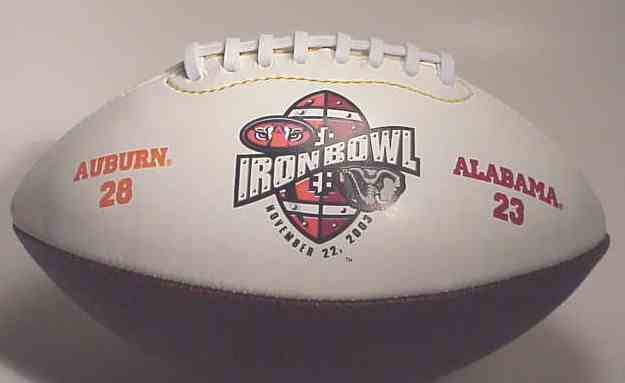 To Order your officially licensed 2004USC Championship Football, click on the link below! 

Full Size Game Ball Display Case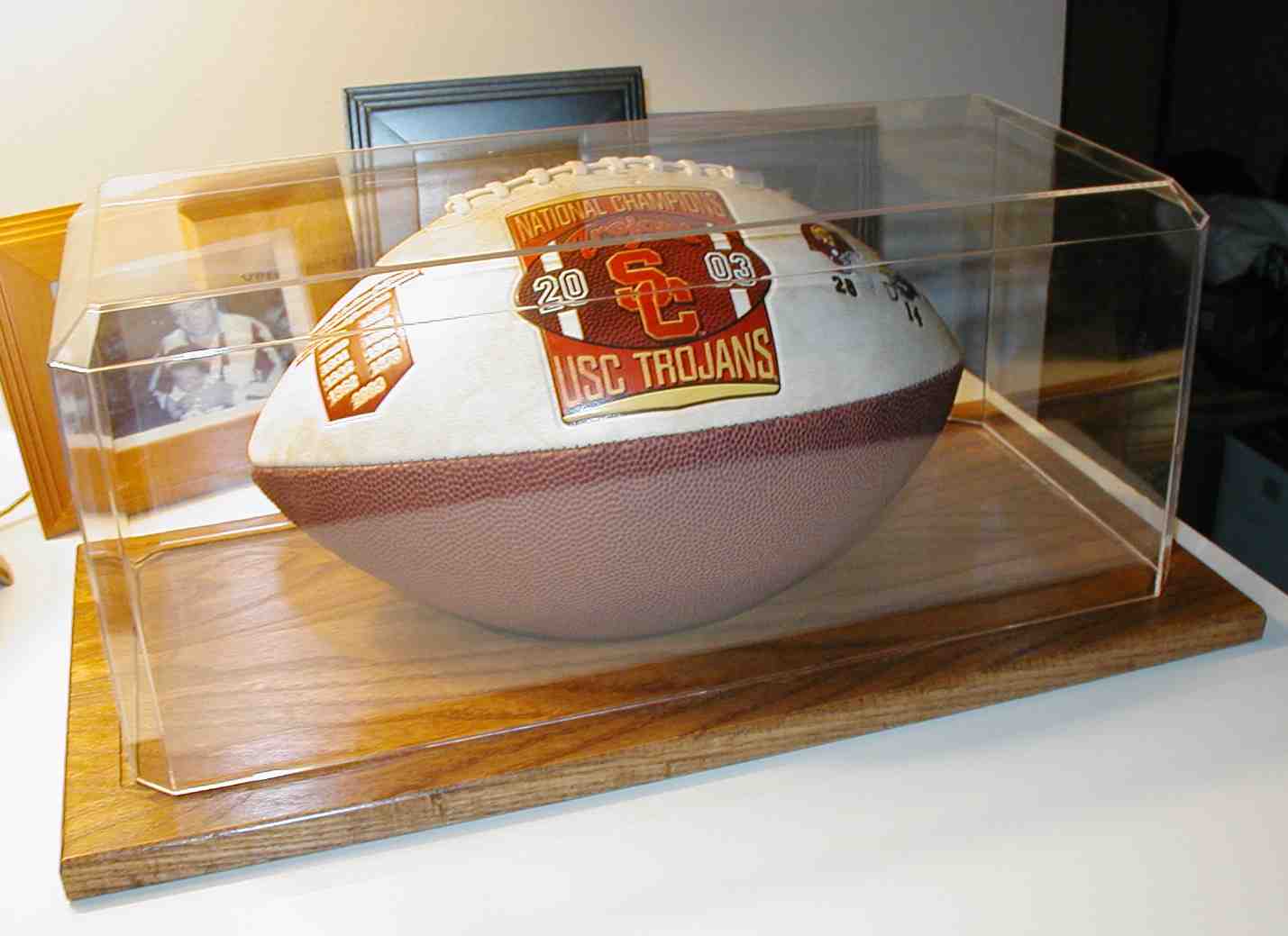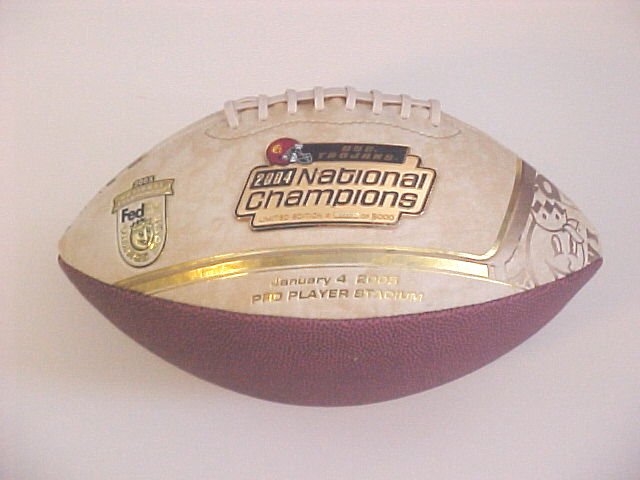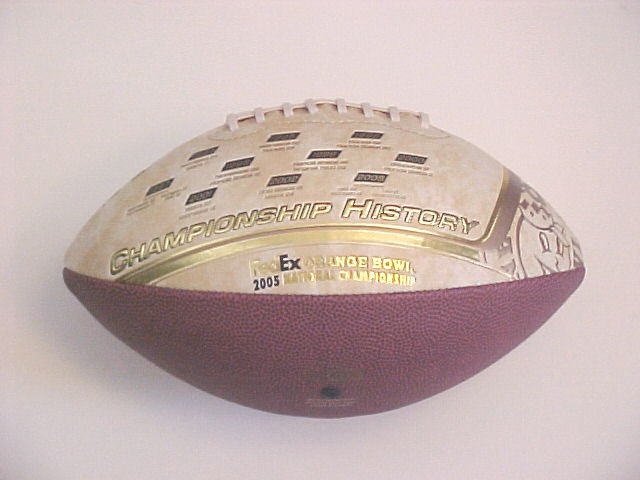 The 2004 USC Nat'l Champs ball features a metallic

medallion embedded in the front, with a ten year history of National Championship games on the rear.