The Game Ball.Com

Preserving Victories Forever!

Congratulations to the

LSU Tigers!

BCS National Champions!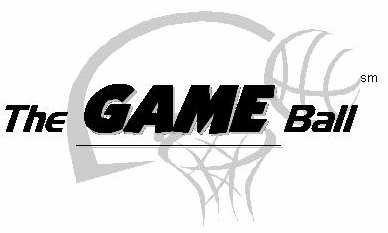 What a championship game! 

The Tigers jumped all over the Sooners early then held on late to win their first national championship in 40 years!

The Game Ball has Tiger  BCS National Championship Footballs available for delivery the week of January 15.  Includes  a complete game by game season recap, this full size commemorative will proudly tell who won the 2003 National Championship in NCAA Division 1 Football.   Only $39.95!

Click HERE                           to purchase your LSU  National Championship Football now!
If you saw one of our SECC footballs, you'll surely want one of these!  Order now!





The front of the ball proudly proclaims the Tigers National Champions for 2003.  The final score of the Nokia Sugar Bowl will be printed on the right corner.  Watermarked on the ball is the new "eye of the Tiger" mark.  A stunning presentation!  Only $39.95 .!

. 

The rear panel of the ball lists each of the Tigers' games for 2003 including scores!.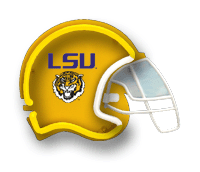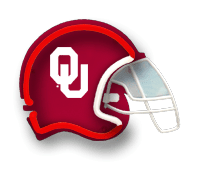 SEC Championship

Commemorative

Football!

$34.95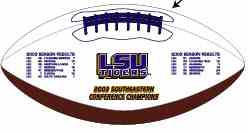 LSU Tigers Neon Helmet

$49.95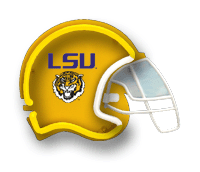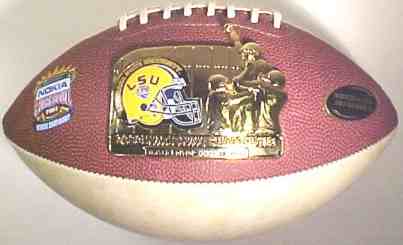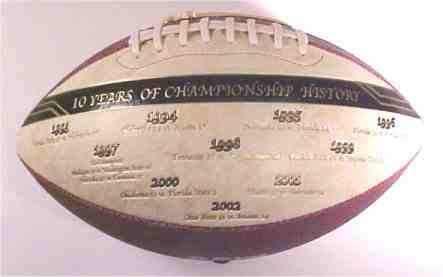 Game Ball Display Case with solid wood base.  Value priced...$39.95

LSU  "Eye of the Tiger"

National  Championship Football!

Our original LSU National Championship Football.  Each numbered, limited edition of 5,000  $49.95

Special! Combo Pack!

Purchase the above LSU National Championship Football along with our standard GameBall Display Case for only $69.99, a savings of 10% off the separate pricing!  FREE SHIPPING included in the continental U. S.